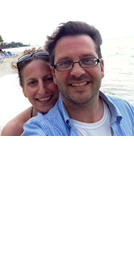 David Lonergan, Google AdWords, YouTube Advertising and Internet Marketing Consultant/Coach in Toronto.
Are you struggling with your Google campaigns?
Do you want ads that follow your potential customers around until they call you?
Do you have videos that you want to show to everyone?
I can show you how to maximize Google AdWords and grow your business! This has been my passion since 2002 and am confident that I could help you reach your online marketing goals.
Executed campaigns for tier 1 clients within the following verticals since 2002: Financial Services, Real Estate, Film Distribution, Theatre Production, Satellite Radio, Major Retailers, Toy and Leisure Products, Consumer Packaged Goods, Film Festivals, Charitable Organizations, Franchises, Personal Injury Lawyers, Criminal Lawyers, Automotive, Travel, Casinos and all Local Services: Plumbers, Electricians, Homecare, Dentists and many more.
Special OFFER for new accounts: Spend $25 on AdWords and I will give you $100 more in AdWords Advertising Credits*
Call or email me for a free 1 hour consultation.
Office
Fax
Email

(416) 707-0991
(416) 787-6436
david@davidlonergan.com


62B Earlsdale Ave,
Toronto, Ontario M6C 1L3 Canada

Advanced Google AdWords Professor @ Seneca College
© David Lonergan., 2016. All rights reserved.

* Applies only in Canada, and within 14 days of opening the account